Believe it or not my first introduction to the kitchen was through sweets. Fudge brownies, oatmeal cookies, bread pudding, and three different types of pound cakes. Eventually, Little Debbie made her impression on me but my heart was still devoted to "made at home" sweet treats.
Reason? My father is a great baker and the reason why my dentist is so rich. As a kid I believed your first set of teeth would eventually fall out and new ones will magically appear so why not eat all the sugar I wanted.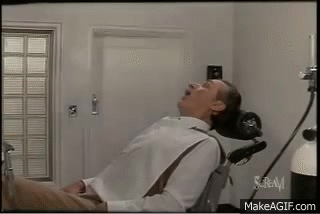 Unfortunately, as that bad habit formed cavities formed too.
That still has not stopped me from feeding my sweet tooth. I just make sure I brush my teeth after eating sweets.
Speaking of sweets I love my recipe for Strawberry Creme Brûlée, it's a crowd pleaser! Rich, creamy with a nice bite from the caramelized sugar makes this soul satisfying.
The secret to this recipe is patience and temperature. I recommend that you invest in an oven thermometer and a regular thermometer. You want an oven thermometer because your oven may be running cooler or hotter than expected and it will help you regulate the proper temperature. You want a regular thermometer to always ensure safe cooking. With this recipe in particular you want to make sure that the custard has reached 170-175 degrees with a thermometer before removing it from the oven. Then you just wait for the custard to firm up. That simple.
Feel free to try different fruit as the seasons change, that way you can enjoy this rich deliciousness year round.
Print Recipe
Strawberry Crème Brulee
Strawberry Crème Brulee – This is a classic dessert that requires a few ingredients for a major "wow" flavor. The secret is patience so all the flavors can develop.
Ingredients
1

vanilla bean

split

4

cups

heavy cream

2

strawberries

small dice

4

tablespoons

strawberry preserve

½

cup

plus 4 tablespoons sugar

pinch

of salt

12

egg yolks

hot water

8

teaspoons

sugar or demerara
Instructions
Place vanilla bean, 2 cups cream, strawberries, strawberry preserve, sugar and salt in a sauce pot and bring to a boil. Once mix is boiling cut off heat and let sit for 15 minutes.

In a bowl place egg yolks; stir in remaining cream into cream mix. Whisk in a ½ cup of cream mix with eggs, then another ½ cup. Then pour egg mix into remaining cream mix. Strain into a bowl, then dump strawberries into the mix. Divide mix evenly into ramekins.

In a shallow baking sheet place, a few sheets of paper towels on the bottom and damp with hot water. Place ramekins on paper towels. Then carefully pour hot water half way up to ramekins. Pop in oven and bake for 30-35 minutes or until crème reaches 170-175 degrees. Crème should have a slight wiggle to it. Let cool for 2 hours then place in fridge overnight.

Remove from fridge and place 1 teaspoon of sugar in each ramekin and twirl to distribute evenly, dump out the access sugar. With a blow torch going in circle slight burn the sugar and serve.

Allow the custard to chill overnight and place some plastic wrap over each ramekin to keep condensation from forming.
Notes
Preheat oven to 300 degrees.